Statistics & Pogramming
Master of Science in Statistics
(exp. 2023)
Python, SQL, SPSS
Psychology
Master of Science in Psychology
Specialized in HCI, psychometrics, survey methods & research design
Web Data
Expertise in web/log data analytics, online marketing (SEM, CRO, A/B testing) & market research
Soft skills
Project management
Data visualisation
& Communication
Idea validation, market research and UX for an application that trains users in the never-ending tug of war between our self discipline for our long-term goals, and instant gratification from services such as social media, netflix and deliveroo.
Techstars startup hackathon
🏆
1st Place at the 54hrs startup weekend hackathon organized by international accelerator and operational investor TechStars_ in cooperation with UtrechtInc Incubator.
We developed a new UI that (fed by a machine learning algorithm trained on Chamber of Commerce data), creates a personalized 'risk factors ranking', linking this to the relevant but poorly found site content. Resulting in a personalized risk-based UI for entrepreneurs.
Brightlands Data Hackathon
🥈
2nd Place at the Brightlands international Data Hackathon 2018.
A large international, 48hrs, Data Science Hackathon with 170 competitors and € 60.000 in prize money hosted by Brightlands, sponsored by Accenture, Kamer van Koophandel & Politie Nederland.
Get the advantages of psychology's CBM anti-addiction methodologies adapted for our everyday temptations such as ordering junk food, skipping the gym or spending too much time on social media.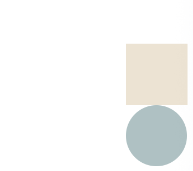 Happiest when working where data analytics, research and UX intersect.
March 2019 - current
Facebook / Meta
Risk Management & Intelligence Analyst, Global Ops
Dec 2014 - Dec 2018
BlauBlock®
cofounder, developer, marketeer
Dec 2013 - July 2014
the Customer Connection
Quantitative UX Researcher
March 2012 - Nov 2013
the Customer Connection
Research Assistant
*Clients acquired by TCC, research conducted in name and under employment of TCC. (APG, NUON Vattenfall and VGZ)